WEBSHOP WWW.FITNESSAUDIOSHOP.EU FOR EUROPEAN CUSTOMERS COMING SOON
Welcome to Fitness Audio Europe - Audio Products "Fit for use"
Your only choice for audio products designed and built for the fitness industry. With sweat resistant microphones, anti-corrosion treated wireless mic transmitters, easy to use mixers, water proof aquatic mic systems, and accessories to outfit any fitness facility or instructors, we've got you covered. Our products are 'fit for use'.
We are the European Master Distributor for all Aeromic, Cyclemic, E mic, Fitness Audio Brand, and MYE Fitness Entertainment products. If you're looking to be a dealer or distributor for your area or region, contact us for more information. If you are looking for a dealer in your area let us know and we'll direct you to one of our full service dealers.
TRADE SHOWS 2019
It seems like there is a Trade Show every month somewhere around the world that we or our distributors take part in. If you are a re-seller of mics systems then you'll see us at selected Pro Audio Trade Shows in the USA and Europe. If you are a Club Owner or Instructor we will be at the major Fitness Trade Shows around the globe. Check out our Trade Show calendar.
​​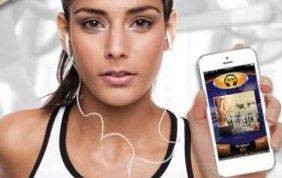 App Audio
TV sound for Apple and Android Devices!The fun begins with a simple App-Audio download that enables members to enjoy club tv sound on their Apple or Android phones.
Engage members with custom text banners and advertising, class schedules, reward programs and more. AppAudio technology provides seamless integration with Cardio Theater, Broadcast Vision, MYE entertainment system.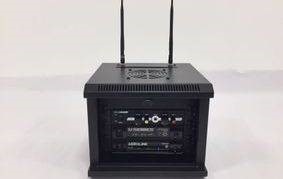 ​​​​​
Mini Rack
We've bundled our 1/2 rack products and produced a compact control system that pairs with any powered speakers or amplifier and specker combination.
This is a great control unit for some one looking for all the necessities in a small compact unit that can be mounted on a wall, tucked away in a cabinet, or mounted on a stand next to a stationary bike. Just add a power strip (for complete system on/off) and extension cables to either a hidden amplifier and speaker set-up or directly to powered speakers for a complete Fitness Sound System for any size room (room coverage is a function of room size vs amplification & speakers needed - the control portion remains the same for all). Install this easy to use set-up in multiple rooms to simplify staff training and improve sound quality without needing a big sysyem rack.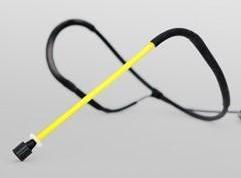 Aeromic
The latest feature on the Aeromic and Cyclemic headmics for fitness instructors is the Carbon Collar. The Carbon Collar protects the Capsule from getting blocked up from makeup, sweat and spit.
It will last longer and cost less to maintain. It's just another reason why Aeromic is the only mic manufacturer with a guarantee against "sweat death" for 2 years!